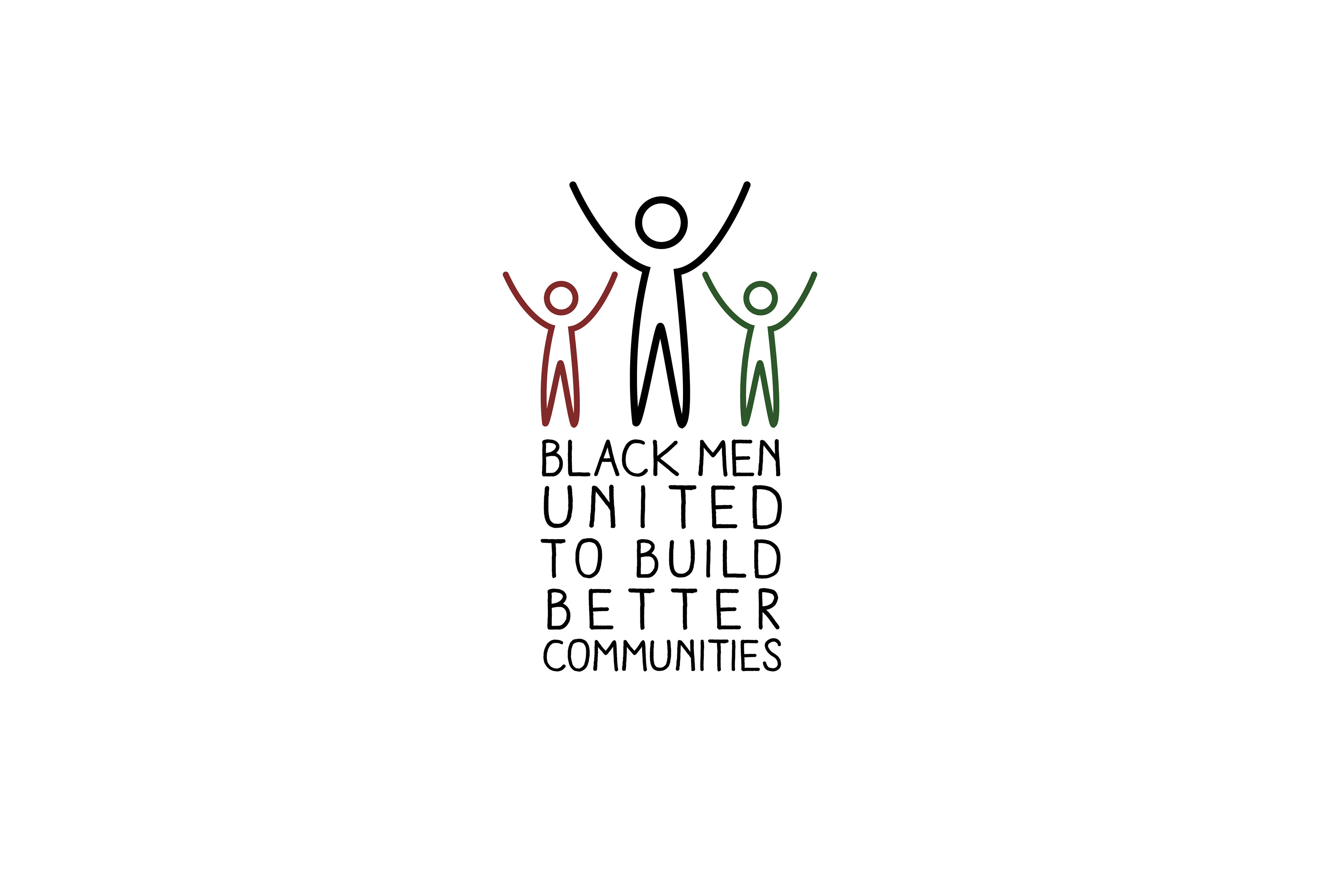 The CEO of Black Men United To Build Better Communities asked me to create a logo for him when he found out that I am a graphic designer. As far as specifics, he wanted figures in the logo, as well as the colors red and green. Below are images of the final logo, including the b&w versions and the knockout versions. 
_______________________
Black Men United To Build Better Communities

 is a charitable nonprofit organization which has been established for the purposes of:
1. Combating structual/environmental deterioration within blighted and underserved communities of color, especially that is, African-American ones.
2. Creating vital life enhancing social services and programs in order to assist men, women and children whose lives have been negatively impacted by the recent implementation of reactionary neoliberal policies within our welfare, educational, and criminal justice systems here in the state of Illinois.
3. Providing African-American males, both young and old, that is, with the opportunity to step into real leadership roles right in their immediate communities as well as in others.